The Coronation of King Charles Celebrations May 2023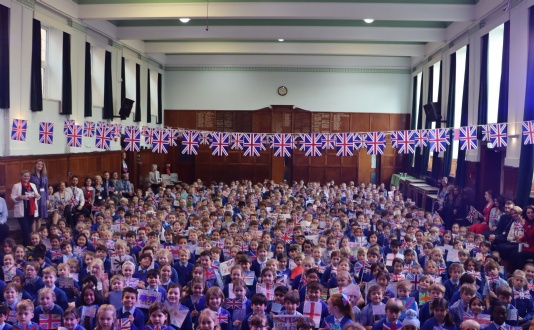 The children enjoyed a wonderful day of fun and celebration to commemorate this historic moment.
On Friday 5th May we celebrated the coronation of King Charles in our school. As part of this celebration, the children came to school with a flag they had made at home, we hosted a school street party lunch (complete with music and games) followed by an afternoon tea party with cakes, music, and more games! Additionally, we created a time capsule in school to commemorate this momentous occasion.
Year 5 were away in Osmington Bay for the school street party, but they still celebrated whilst they were there. They also returned to school in time to join in with the celebrations before the end of the school day. The children got straight off the coach from the Jurassic coast and were greeted with coronation cupcakes!
To commemorate this special celebration, each child received a coronation pin badge. We hope the children will cherish these and look back on fond memories in years to come.
We believe that celebrating events like these is a wonderful way to bring our school community together and teach our children about the history and traditions of our country.