NCFE CACHE Level 3 Diploma for the Early Years Workforce
We are currently delivering a NCFE CACHE Level 3 Diploma for the Early Years Workforce. This prepares learners to become L3 Early Years Educators. This qualifies participants to work with and care for children from birth to 5 years. For more information and to book please see the flyer below or visit South Farnham School's Courses page here: www.tshubsfet.org.uk
South Farnham Educational Trust is excited to announce the offer of a new qualification and training programme, the 'NCFE CACHE Level 3 Diploma for the Early Years Workforce (Early Years Educator)'.
This Level 3 Diploma prepares learners to become Early Years Educators, enabling them to work with children from birth to 5 years and gain knowledge of children aged 5 to 7 years.
Learners need to be working in (or have secured a suitable work placement in) an early years care and education setting. This can be through working, volunteering or on a practical placement.
NCFE (the Awarding Body) recommends learners complete 350 placement hours whilst undertaking this qualification; they must be able to become fully involved in all activities, particularly the observation of children.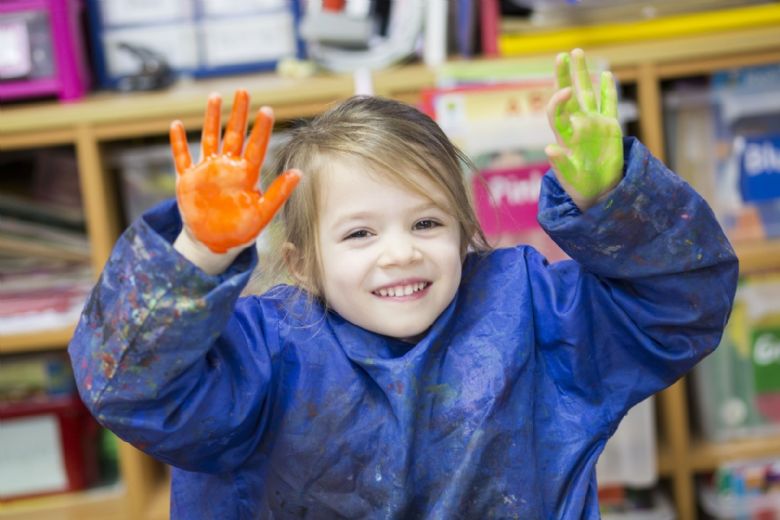 South Farnham Educational Trust 's course combines online taught sessions and assessed tasks with the practical placement in order for learners to develop their skills and help children to learn, grow and thrive.
Participants will:
learn how to support a healthy lifestyle through nutrition and exercise

explore how to promote children's speech and language skills

gain other vital knowledge regarding safeguarding and health and safety legislation within an Ofsted-regulated environment

develop their knowledge of how to meet all the physical, social and emotional needs of children aged 0-5, whilst gaining an in-depth understanding of working with children up to 7 years old
The course commences in September at a cost of £2,600 per participant.
If there is someone currently working or volunteering in your setting who would benefit from engaging with this training, please contact us either by emailing tshub@sfet.org.uk or calling 01252 986890.
Further information on the qualification and expression of interest/booking forms for participants can be found on our website here. Should you have any questions, please do get in touch.