Year 3
Welcome to Year 3
Throughout the year, the children will study a wide variety of topics and subjects as they transition to our Junior Site. Their English lessons introduce them to the detail that different types of texts contain and the children progress with their reading and writing skills. They begin to explore the intricacies of grammar and sentence construction, gain a broader understanding of how writers use a variety of techniques to engage and excite the reader, and develop their spoken language skills through a multitude of public performance opportunities such as their Class Assembly. The children enjoy finding out more about numbers and learn how to systematically approach a worded problem with more than one step and become familiar with a range of mental and written methods. Investigations consolidate learning, and they learn how to handle data too. In Science, the children learn about Healthy Eating and great fun is had when naming the parts of the human structure using our resident skeleton! Thrilling investigations using springs and magnets help the children to understand more about the forces of the world. The historical journey from Prehistoric Britain to the Ancient Egyptians and then the Ancient Greeks are all reflected on in Art and DT lessons. In Geography, the children's learning journey takes them from Farnham and the surrounding area to India and then onto Modern Greece.
Highlights of the year include our trip to Butser Ancient Farm where we extend our understanding of Prehistoric Britain linked to History, and our Bhangra dance workshop enhancing the learning in PE and Geography. Explore our trips and visits section for more information about the wide range of exciting adventures that await our Year 3 pupils.
For any further information about what life is like for your child in Year 3, please contact your child's class teacher.
Mr Fitzgerald (Year 3 Leader)
Curriculum Map
Your child will study a wide variety of topics as part of their curriculum studies at South Farnham School. Please see below details of the curriculum content that your child will study in Year 3. Whilst each class follows the same curriculum, there will be individualised delivery based on the needs of the class.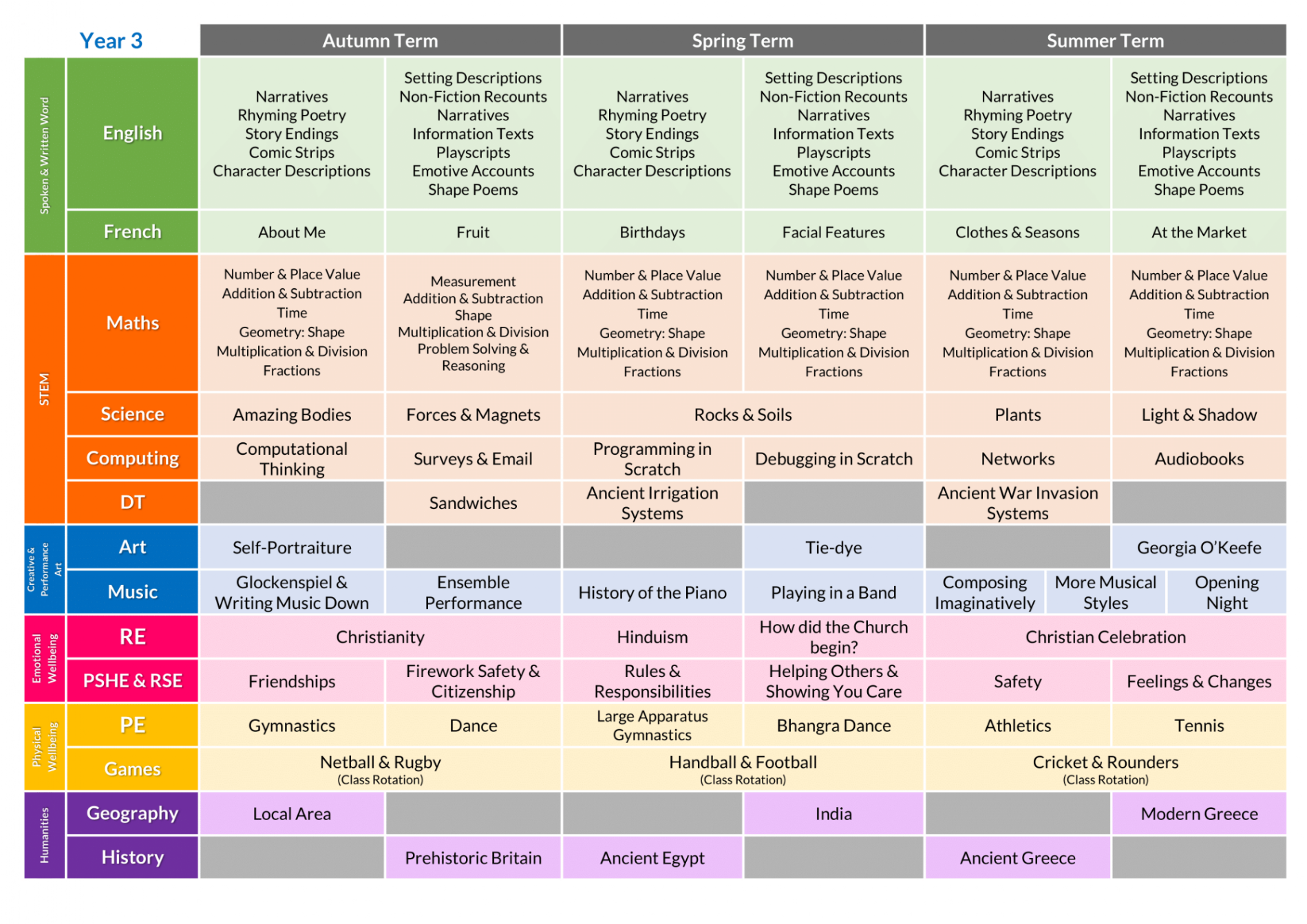 Year 3 Gallery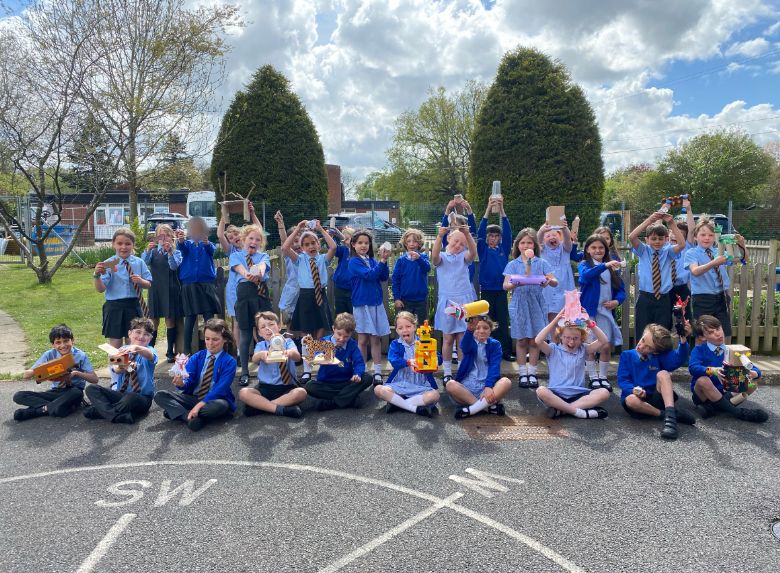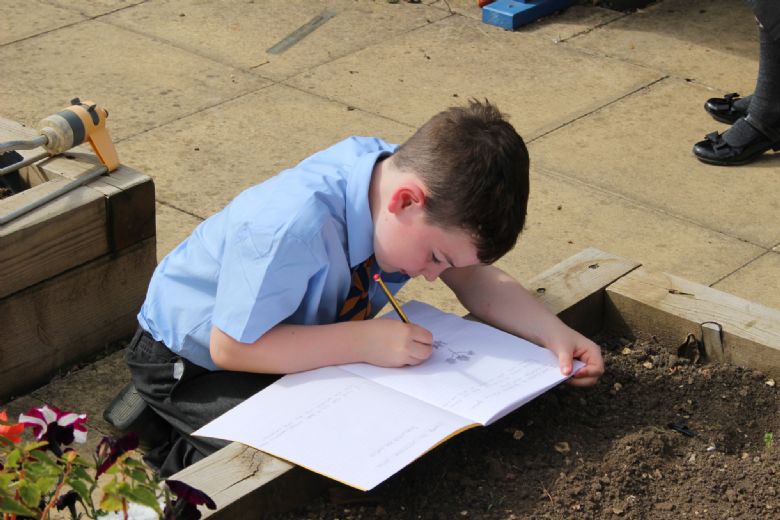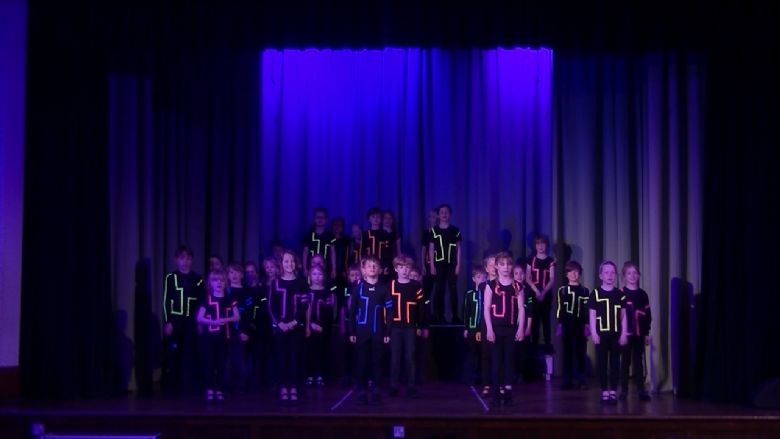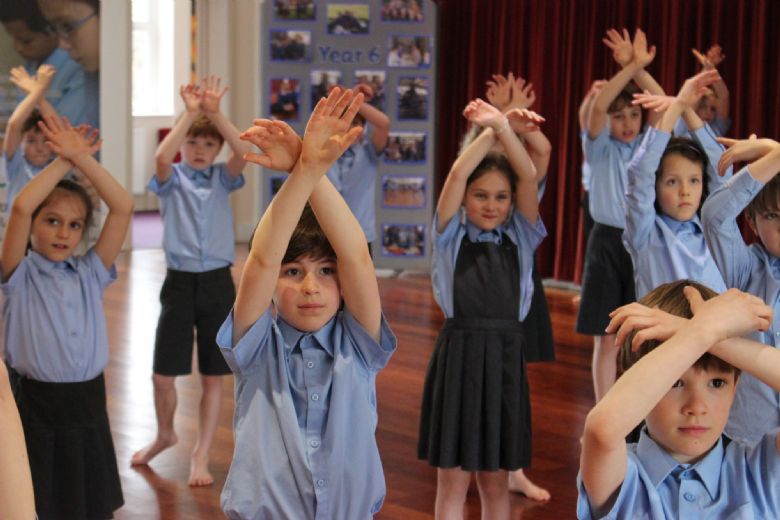 "My son has settled into his new setting better than I'd ever have imagined. We are so grateful for everything that he has learnt across the last few years, despite all of the difficulties of lockdown."
Parent of Year 3 Pupil 2021